Brand New Low Float China IPO Skyrockets on First Day of Trading and Wall Street is Just starting to Notice!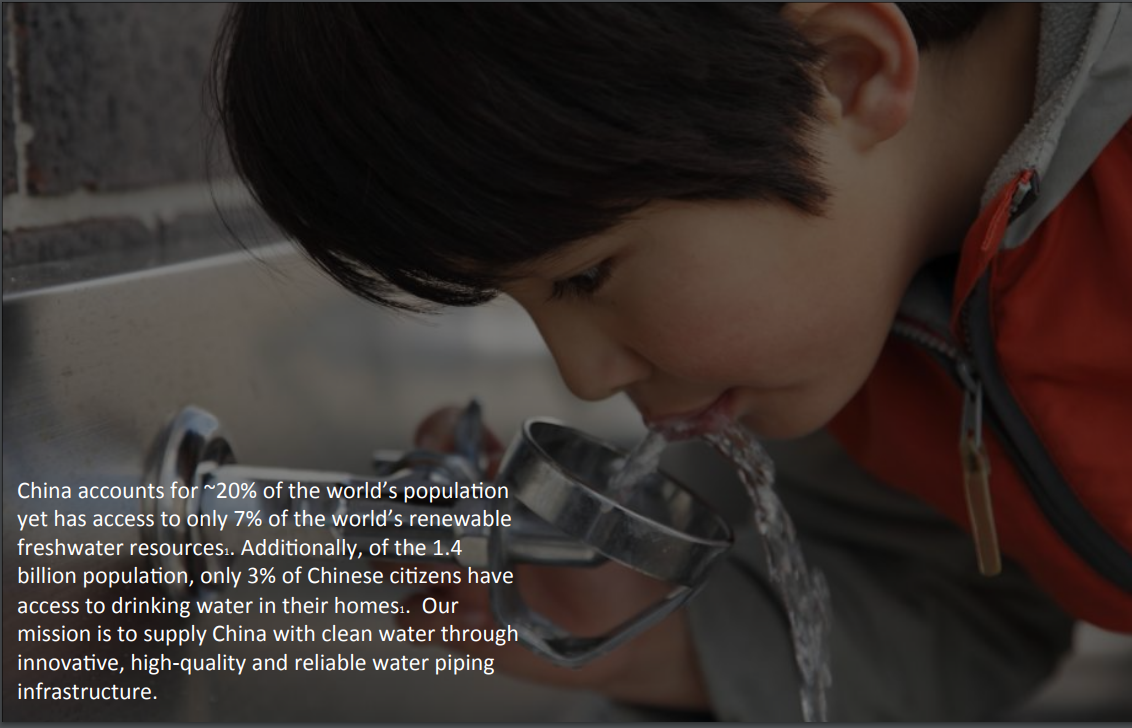 From Wall Street to Main Street – Investors want to get in on the ground floor of the next hot stock in this nonstop bull market.  Everyone follows the big names – the Teslas, Apple, Facebook, Netflix of the world.  But what about the underserved foreign segment which has quietly entered the Nasdaq, virtually unnoticed, and is just now gaining visibility.  This is where the greatest potential for price appreciation may yet be.  And boy have we found one incredible candidate with a "Perfect Storm" for a breakout.
In the News: WENZHOU, China, Aug. 30, 2017 /PRNewswire/ — ZK International Group Co., Ltd. ('ZK International') (NASDAQ:

ZKIN

), a manufacturer and engineer of high-performance stainless steel products for projects that require sophisticated water and gas pipeline systems predominately in China, today announced the closings of its initial public offering of 1,068,346 ordinary shares at an offering price of $5.00 per share.
Did you know?

"In China there is a commitment from the government and local municipalities to replace aging piping, while upgrading the piping used in new developments, especially in the high-growth Western Provinces of China. Today 85% of our piping is primarily used for clean water and secondarily to transport gas. Our piping could significantly impact the quality and safety of water being transmitted throughout China. Several major cities have launched programs to improve water supply systems by replacing existing plastic or copper pipes with new stainless-steel systems. ZK International is at the forefront of this movement with a growing backlog. As China continues to grow so too will

ZKIN

with the aspirations of bringing clean water to China one pipe at a time."
~Jiancong Huang,
ZKIN

CEO

The Problem:
Urbanization of China
China is home to 20% of the global population yet only has 7% of the world's fresh water resources.
China is projected to move roughly 250 million people (more than the total U.S. urban population) into cities – some of which have not been built yet – within just the next 10- 20 years.

This will bring total urban population to approximately 900 million people, or roughly 13% of the world's population.

In less than ten years, China will have almost one quarter of the world's 400 largest cities.

In addition to supporting urban growth, China will need to provide water for 400 million rural residents and meet the tremendous demands from agriculture, energy and manufacturing sectors.

5% of group water and 28.8% of key rivers are classified as unfit for human contact.

Over 20% of water supply is so polluted that it cannot be used for industrial or agricultural use – much less for human consumption.

The Chinese Government has recognized this and has set aside

$610 billion

, to spend on water infrastructure between 2011 and 2030. 
A Potential Solution:

ZKIN
Manufacturer and designer of high-performance stainless steel piping and fittings for the water and gas distribution sector;

Provides systemic solutions to construction projects that require sophisticated piping systems predominately in China, while supplying some international markets;

Work closely with urban planners and real estate developers to offer sophisticated pipe and fitting products as well as engineered expertise;

Bring communities reliable and durable gas and water transmission systems;

Extensive Sales Network: 27 regional offices and 80 sales representatives in major urban hubs in China;

28 innovation, utility and design patents as well as nationally recognized for innovation; and
To View the Investor Presentation PPT – Click Here 
ZKIN PPT

To View the Investor Fact Sheet – Click Here 
ZKIN Factsheet

DISCLAIMER PLEASE NOTE: This ZKIN stock report, blog, and any reposts on the TRADDR network are part of a commercial advertisement and is for general information purposes only. All content is for informational purposes only and should not be construed as an offer or solicitation of an offer to buy or sell securities. Neither the information presented nor any statement or expression of opinion, or any other matter herein, directly or indirectly constitutes a solicitation of the purchase or sale of any securities. Readers should always consult with a licensed securities professional before making any type of investment decision. Please be aware that TRADDR & its Affiliates were not compensated to assist in the creation and dissemination of ZKIN media and social network advertisements and/or corporate updates.  However, TRADDR and Affiliates do own shares of ZKIN purchased out of the open market and directly from the IPO.  We intend to actively trade this position and may add or subtract, or even sell every share, at any given time.  We do not guarantee the timeliness, accuracy, or completeness of the information on our site. The information in this blog is believed to be accurate and correct, but has not been independently verified and is not guaranteed to be correct. The information is collected from public sources, such as the profiled company's website, press releases, SEC filings, and 3rd party research.