Is Big Brother Tracking Your Every Move?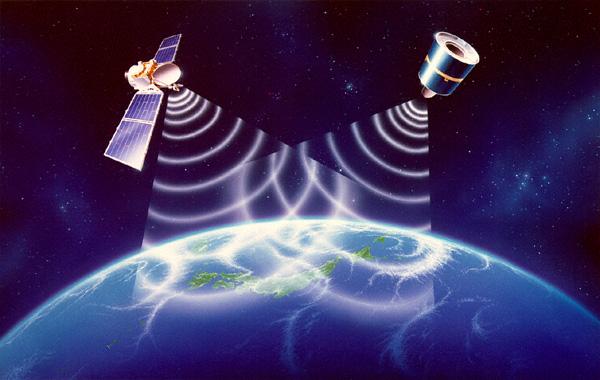 While that answer is NO, 1 Small High-Tech Company Offers a Solution to tracking every Asset, Product, or Employee
Breaking into the high-growth Satellite & GPS Tracking Sector
And Potentially Generating Profits for your Portfolio

Have you ever wondered how Amazon tracks your package after it ships?  I get a text message on my cell phone notifying me that a package was just left on my doorstep.
Did you ever lay awake at night wondering how to keep your most prized assets – your children – safe and secure without having to call them every hour?
Because of the surge in our ability to access information anytime, anywhere, the technology needed to provide you with what you want, when you want it, needs to be constantly modernized.
Whether it's saving lives or tracking your Christmas Gifts, one sector is starting to heat up and this unknown microcap is right in the middle of things.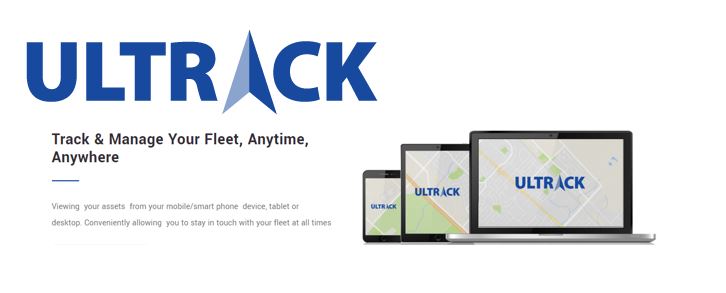 The Location Based Services and Real Time Location Systems Market is expected to grow from USD $15.04 Billion in 2016 to USD $77.84 Billion by 2021, at a Compound Annual Growth Rate (CAGR) of 38.9%.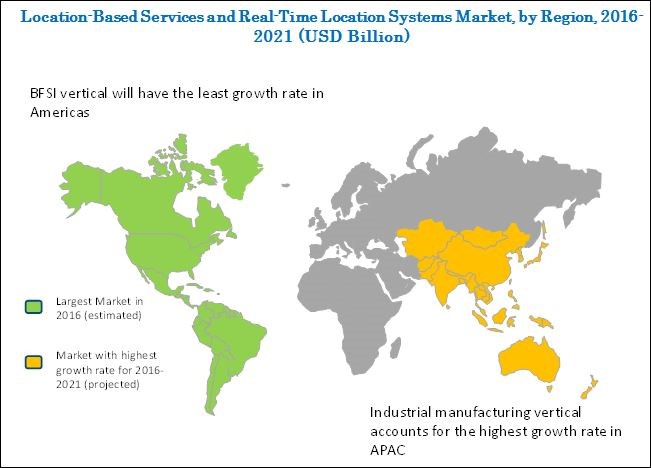 Ultrack Systems Inc. (Stock Symbol: MJLB) is an innovative provider of GPS tracking solutions. The company develops implements and distributes electronic monitoring and tracking systems for companies in leasing, transportation, construction, disposal and many other service driven industries.
MJLB offers a robust solution allowing corporations to locate their assets at all times, in addition to verifying employees hours through different software options provided that fit the company's operation style.
MJLB allows viewing of assets from mobile/smart phone, device, tablet, or desktop computer.
MJLB has been building a suite of products to meet the growing need for the digital logistics market.
MJLB has taken GPS tracking from the blip on the screen to a sophisticated back-end informative fleet tracking tool that allows you to micromanage your operation without the additional cost and effort.
MJLB's suite goes, the company boasts a wide array of solutions including
*Theft Prevention
*Driver Identification
*Temperature Monitoring
*Power take-off Alerts
*Hours of Service/ Driver E Logs
*Time Card Verification
In Other Words…..
MJLB OFFERS MORE

MJLB stock is heating up.  Check out this chart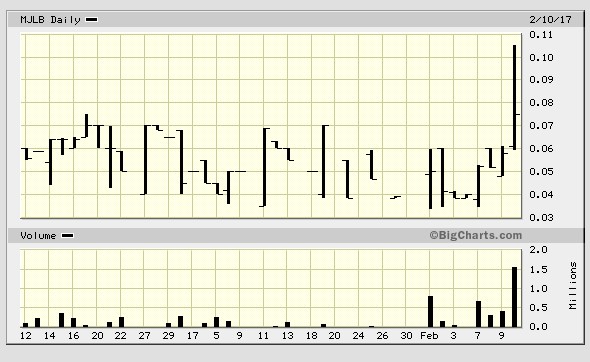 MJLB has had a significant increase in volume in the last two weeks culminating with over 1.5 Million shares trading hands last Friday.
MJLB stock price skyrocketed from under $0.04 to well over a dime in that same time frame.
Someone is taking an interest in this stock in a big way…..
Are you still sitting on the sidelines waiting for an explosive opportunity?  
Now is the time to ACT!  Put MJLB on your radar right away.
The time to Act is Now.
Start your research on MJLB ASAP.
DISCLAIMER PLEASE NOTE: This MJLB stock report, blog, and any reposts on the TRADDR network are part of  a commercial advertisement and is for general information purposes only. All content  is for informational purposes only and should not be construed as an offer or solicitation of an offer to buy or sell securities. Neither the information presented nor any statement or expression of opinion, or any other matter herein, directly or indirectly constitutes a solicitation of the purchase or sale of any securities. Readers should always consult with a licensed securities professional before making any type of investment decision.  Please be aware that TRADDR expects to be compensated Two Thousand Dollars from  Protege LLC to assist in the creation and dissemination of MJLB media and social network advertisements and/or corporate updates.